The library staff on all our campuses would like to welcome our students and faculty/staff to the 2013-14 school year. We hope you will come by our libraries and "check us out". We are excited about some of the changes being made to the Library site this year. One major change will be the look of our library page. We are currently working on the changes and will be adding databases and streamlining the research process. Stay tuned for the new look in several weeks.
Tasmine Moore has been working hard to get all the new books, books on tape, and DVDs cataloged for the Moorhead campus. Here are a few highlights:
BOOKS*
HEALTH AND DIET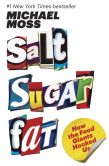 Salt, Sugar Fat:How the Food Giants Hooked Us
#1
NEW YORK TIMES
BESTSELLER
From a Pulitzer Prizw-winning investigative reporter at the New York Times comes the explosive story of the rise of the processed frood industry and its link to the emerging obesity epidemic. Michael Moss reveals how companies use salt, sugar, and fat to addict us and, more important, how we can fight back.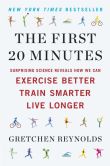 The First 20 Minutes: Surprising Science Reveals How We Can Exercise Better, Train Smarter, Live Longer
NEW YORK TIMES BESTSELLER
Gretchen Reynolds explains how groundbreaking scientific discoveries can help each of us achieve our personal best. Every week, Gretchen Reynolds single-handedly influences how millions of Americans work out. In her popular New York Times column, she debunks myths, spurs conversation, and stirs controversy by questioning widely held beliefs about exercise. Here, Reynolds consults experts in a range of fields to share paradigm-shifting findings that were previously only available in academic and medical journals, including: 20 minutes of cardio is all you need (and sometimes six minutes is enough).


Weight Watchers 50th Anniversary Cookbook Weight Watchers cookbooks are trusted by anyone who is excited about cooking delicious, healthy food. And with the more than 280 recipes in Weight Watchers 50th Anniversary Cookbook, healthy cooks (and anyone who aspires to be one!) everywhere now have the opportunity to sample a collection of many treasured favorites. These delicious dishes have been updated, featuring fresh ingredients, how-to tips, Weight Watchers lore, and nutritional info and PointsPlus® values for the newest program, Weight Watchers 360˚.
FICTION
Where We Belong
The author of five blockbuster novels, Emily Giffin, delivers an unforgettable story of two women, the families that make them who they are, and the longing, loyalty and love that binds them together.
Marian Caldwell is a thirty-six year old television producer, living her dream in New York City. With a fulfilling career and satisfying relationship, she has convinced everyone, including herself, that her life is just as she wants it to be. But one night, Marian answers a knock on the door . . . only to find Kirby Rose, an eighteen-year-old girl with a key to a past that Marian thought she had sealed off forever. From the moment Kirby appears on her doorstep, Marian's perfectly constructed world—and her very identity—will be shaken to its core, resurrecting ghosts and memories of a passionate young love affair that threaten everything that has come to define her.
Smarty Bones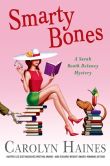 Professor Olive Twist has come to Zinnia, Mississippi to study a mysterious grave wherein lies the Lady in Red, a perfectly preserved and stunningly beautiful but unnamed and unclaimed body. Olive claims she can not only identify the corpse, she can also prove the woman's scandalous role in the nation's history. Olive takes it a step too far, though, when she starts connecting elite Zinnia families with the same scandal. Dander up, Zinnia's society ladies know only one way to handle Olive: they call on the private investigative services of Sarah Booth Delaney. But Olive's real agenda is clear as Mississippi mud, and when Sarah Booth discovers a present-day dead body, she knows there's more than just family pride and Southern heritage at stake. If she can't find the murderer and fast, it might just be Sarah Booth's life on the line next.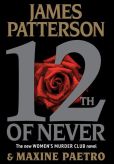 12th of Never
Lindsay Boxer's beautiful baby is born! But after only a week at home with her new daughter, Lindsay is forced to return to work to face two of the biggest cases of her career.
A rising star football player for the San Francisco 49ers is the prime suspect in a grisly murder. At the same time, Lindsay is confronted with the strangest story she's ever heard: An eccentric English professor has been having vivid nightmares about a violent murder and he's convinced is real. Lindsay doesn't believe him, but then a shooting is called in-and it fits the professor's description to the last detail.
Lindsay doesn't have much time to stop a terrifying future from unfolding. But all the crimes in the world seem like nothing when Lindsay is suddenly faced with the possibility of the most devastating loss of her life.

*Summaries are from Barnes and Noble.
BOOKS ON TAPE
For those of you who have a drive to campus, check out a book on tape and tune into another world as you make your way to class/work. Our new list includes:
Killing Kennedy Bill O'Reilly
Killing Lincoln Bill O'Reilly
The Time Keeper Mitch Albolm
The Racketeer John Grisham
The Forgotten David Baldacci
Safe Haven Nicholas Sparks
Ford County John Grisham
V is for Vengeance Sue Grafton
Speaking from among the Bones Alan Bradley
A Thousand Splendid Suns Khaled Hosseini
Down River John Hart
And the Montains Echoed Khaled Hosseini
Gone Girl Gillian Flynn
DVDs
If you missed some of the movies of of the first half of 2013, we have them. Come by and check out a movie and get your popcorn to enjoy going to the movies without the cost.
Hyde Park on Hudson
Seven Days in Utopia
Red Tails